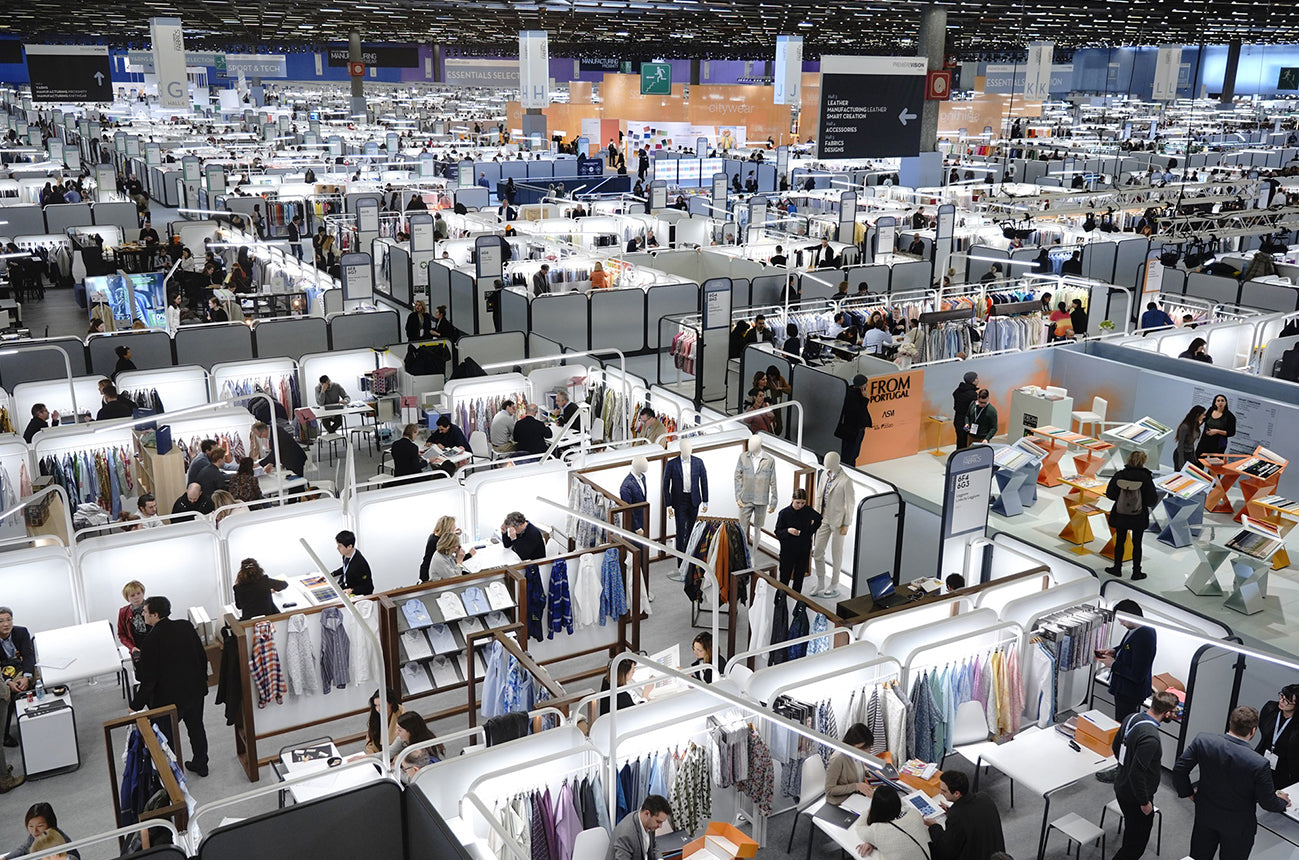 Our design team have returned from a valuable resource trip to Premier Vision in France. The event provided focused research time into our future sourcing and manufacturing partnerships which we would love to share with you. 
Premier Vision is a tradeshow on the outskirts of Paris which provides precise analysis of current seasonal trends, fabric and textile design. The highlight this season was the dedicated "Smart Creation" area showcasing eco-responsible fashion products.
Our vision here at YAITTE is to build a sustainable future. We are slowly building our knowledge and expertise in sustainability as well as deciding what is viable for us as a start-up luxury brand. We operate directly within Europe which allows us to have full visibility of our supply chains as well as verifying our fabric mills certifications and manufacturing technologies. 
With all of our fabric mills committing to improving their supply chains, we are excited to be currently developing new products out of bio organic jersey and shirting, as well as discussing new product areas such as swim. 
Next season you will see us utilising a few deadstock fabrics, giving new life to existing textiles instead of becoming waste in landfill. This provides us with opportunity to create unique pieces for our customers with a sustainable back story. The fabrications were salvaged from a luxury fashion house which unfortunately closed for business, purchased directly by our Creative Director. These fabric bases have since been tested to verify their composition and certified to being Made in Italy. 
Another area our Creative Director is keen to learn more about is the use of polyester. We still need to be mindful of the quantity we use, however the fabric can help to increase durability and diversity of the end garment. As we create trans-seasonal, timeless collections we feel it is imperative to design and create products which have longevity, pieces that are loved for a lifetime. 
Designing and producing clothing which really stands the test of time is one of the most environmentally-conscious and sustainable positions we can adopt as a brand. We are sourcing, creating and redefining our goals behind the products we design for YAITTE, helping to create a better future.